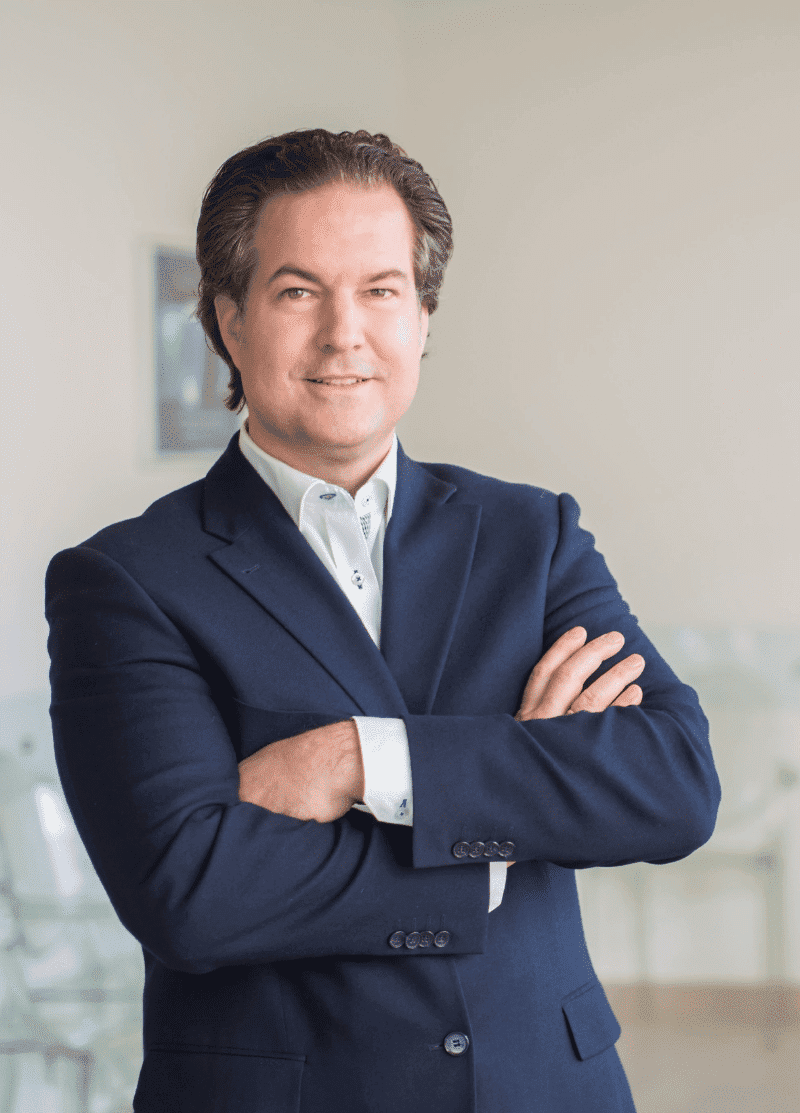 Zsolt Kálbori
Dr. Zsolt Kálbori
, was born in Budapest, Hungary but raised in Södertalje, Sweden after his parents decided to emigrate and leave the communist regime behind in the 1970's.
His pre-professional training followed by almost a year of compulsory army training as a platoon medic, was done in Sweden. Following this he pursued the path he had set forth for himself at age 13. He received his Doctor of Chiropractic degree in 1999 from the prestigious Palmer College of Chiropractic, Davenport, Iowa, USA.
When entering chiropractic college he had thoughts of returning to Budapest, his city of birth, after graduation. After having spent 23 years in Western countries, it was quite an experience to return to Hungary he remembers. His pioneering spirit and desire to start practicing, at that time being one of only 3 chiropractors in the country, kept him here and he ended up staying. A refound love for (t)his country and an expat rugby team named Budapest Exiles kept him here for years to later meet his lovely wife Ildikó with whom they now share 3 beautiful daughters. Time flies when you have fun, he has now been here for over 18 years.
At Budapest Chiropractic Center we are committed to increasing our patients awareness of their health and its relation to spinal well being.
We support our patients in achieving a more Optimum Health by not only taking care of them when in pain, but also focusing on prevention.
With all this in mind we offer a very high standard of care to everyone interested in optimizing their well-being. We are aware of the detrimental impact a badly functioning spine can have on your body and health and believe that everybody is entitled to a happy, energetic and subluxation free healthy life.
These goals mean that we are serious about what we do and determined to help others.
State-of-the-Art Care
With our open concept adjusting area, private exam and massage rooms and friendly, inviting front desk and waiting room area, from where laughter often suppress me giving advice to patients. 🙂 
We feel our office is the perfect place to begin your path to better health.
Combine that with the best equipped chiropractic office in Hungary, our state of the art diagnostic equipment and experienced chiropractor and masseuse , you should look no further than our Chiropractic Center to ensure your entire family is living pain-free and achieving their optimal health potential.
"The greatest gift in life is Health, what we do with our Health it is our gift to Life"
Experience Budapest Chiropractic Center For Yourself!
So what are you waiting for? Take a look at our office tour to see photos of our office. 

At Budapest Chiropractic Center I am truly blessed to have an amazing staff and equally amazing patients.
We really are like a big family! People often comment on the positive energy, laughter and genuine love that they feel when they come to our office.
This not only makes it a great place to work, it also creates a powerful healing environment for our patients. 
Take the first step to better health.
Call today!  +36 1 336 07 20
Our Approach
We are uncompromising in our effort to provide the best chiropractic experience for every patient – every visit. Our approach to patient care extends beyond the actual adjustment – it begins when you walk in our doors. I believe this is the secret to why we are a 80+% referral based practice with many traveling 2-3 hours to come and see us.